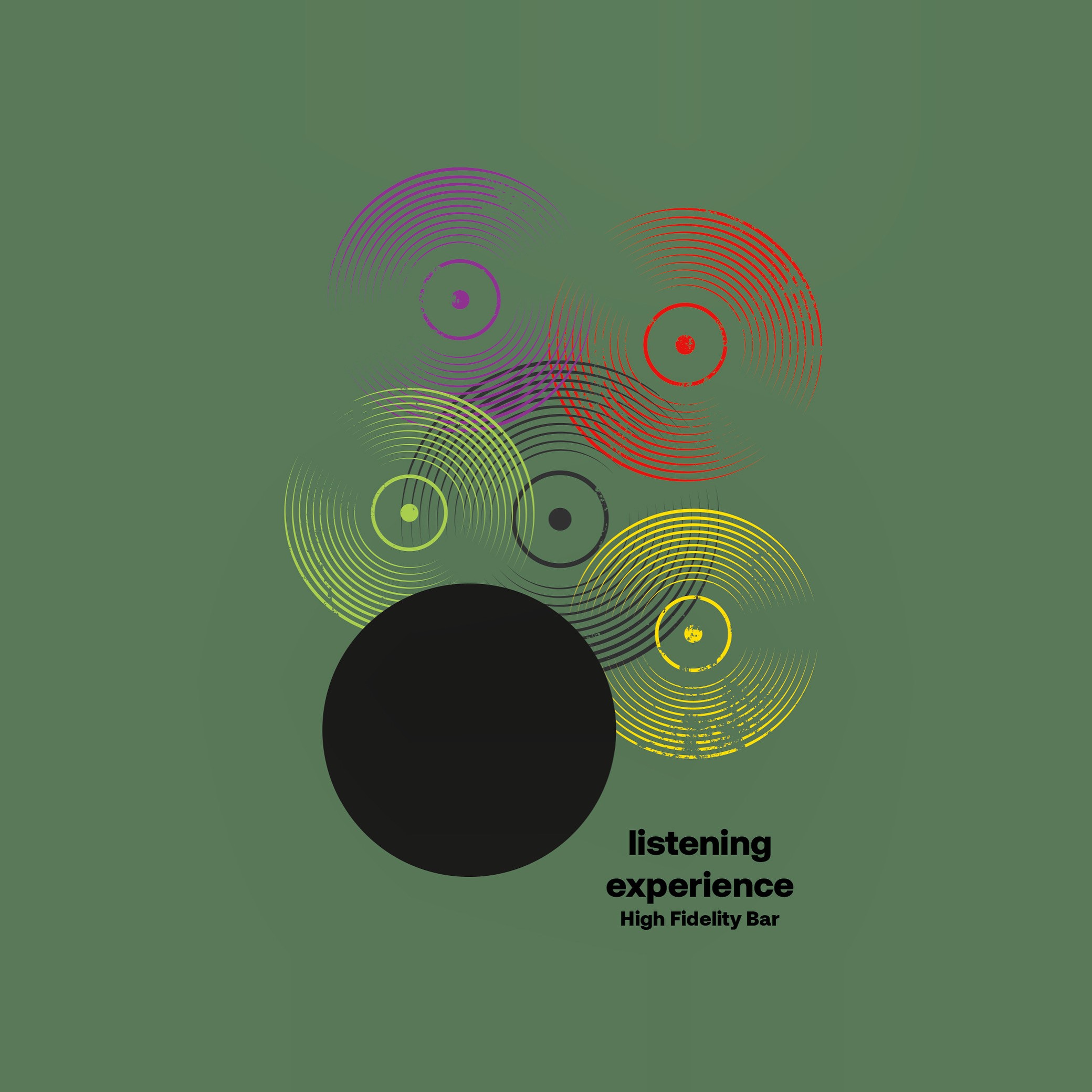 Every second Tuesday, from 19.30 to 21.30, we invite you to a unique listening experience at High Fidelity. On these evenings, a special guest is invited to provide insight into musical topic along a collection of vinyls. Interesting discoveries, intriguing details and high-quality sound are waiting for you to enjoy. Reserve your place in the listening zone or in the sweet spot if you want to follow the presentation. Of course, the music can also be heard in the conversation room.
There is no fee, but tips for the presenters are welcome. Please arrive at 7 pm or earlier so we can provide you with wine and sánguches before the start.
Unless noted otherwise, the presentations will be held in German. Since music translates into all languages, you can still enjoy the experience without knowing German.
December 2023
---
Tuesday, 5th December, 7.30 pm
Rare soul and jazz specialties
with Zarin Kabir und Wolfgang Weber
We continue our tradition of having Zarin and Wolfgang finish out the year with some discs that are exceptionally rare. It will be a nice evening with cool music and good stories.
January 2024
---
Tuesday, 16th January, 7.30 pm
Scandinavian Jazz
with Nico Bucher
More will follow.
---
Tuesday, 30th January, 7.30 pm
Amiga Jazz
with Martin Georgi
Martin Georgi heads two independent record labels (Seismographic Records and Quietelegance Records), works as DJ and knows a lot about exotic jazz genres. Jazz in the former DDR and the label Amiga is one of those. Don't miss out on hearing what kind of jazz was listened to in Eastern Germany.
February 2024
---
Tuesday, 13th February, 7.30 pm
Sexy Saxes
with Werner Stiefele
The saxophone has more sex appeal than any other instrument. Werner Stiefele presents the best saxophone players in jazz history.
---
Tuesday, 27th February, 7.30 pm
To be announced
with Ernesto Velarde
Past Experiences
November 2023
---
Tuesday, 21st November, 7.30 pm
Lost and Found
with Nico Bucher
Stumbling upon the album "Tumbling Down" by Race Knower in Paris by chance, Nico got the idea to host a Listening Experience with albums long lost or discovered late. For example, Tumbling Down only exists in one private edition from 1984, which was never marketed. The edition is limited to a mere 300 pieces. This LP is among the few records that has never been sold on Discogs. If you want to listen to Tumbling Down and other rare records, November 21st should be on the top of your list.
---
Tuesday, 14th November, 7.30 pm
Ballads, blues and moody tunes
with Markus Milcke
We didn't want to miss out on Markus Milcke, which is why we inserted a Tuesday night just for him. He will bring us the perfect program for a November evening: ballads, blues and moody tunes. With it a couple of glasses of a great red, comfort food from our kitchen and a cozy, perfect evening is guaranteed.
---
Tuesday, 7th November, 7.30 pm
John Coltranes cigar
with Werner Stiefele
We anticipated John Coltrane as a theme for one of our Listening Experiences. Nevertheless, we wouldn't have guessed to be able to ever see a real-life relic from this legendary jazz musician. On the 7th November, we will exhibit John Coltrane's cigar, or at least the stump of it, smoked and signed by the master himself. Come and listen to John Coltrane's music and the story behind this.
October 2023
---
Tuesday, 24th October, 7.30 pm
Kick off "Radio Terroir"-Tour und Tasting
with Skinny Pablo
Skinny Pablo is DJ and wine enthusiast, much like Madlib and Soilpimp. Each one of them loves Riesling. We are happy to host the Kick-Off to his Radio Terroir tour. Skinny will present his debut album "Paris Mosel" and Bernd Kreis will provide a tasting of five different wines, mostly Riesling, of course. More about Skinny Pablo and his music: Radio Terroir
---
Tuesday, 10th October, 7.30 pm
Jazz Funk
with Zarin Kabir and Wolfgang Weber
While Zarin deems herself more of a selector, Wolfgang is an all and out DJ. Both, of course, are avid vinyl collectors and Wolfgang also delights in telling great stories. Zarin and Wolfgang will provide us an entertaining evening with funky grooves.
September 2023
---
Tuesday, 26th September, 7.30 pm
Composed Masterpieces
with Werner Stiefele
Jazz usually only transfers through recordings, unlike classical compositions, which rely on their written form. Still, jazz was also composed, either on note sheets for the band or through very precise vocal instructions. Duke Ellington's "Mood Indigo", Charles Mingus' "The Black Saint And The Sinner Lady", Thelonious Monk's "Brillant Corners" are masters of composition. Talented soloists add their improvisations to a the fixed score and in great jazz compositions this makes for extraordinary music.
---